Laredo Accident Law Firm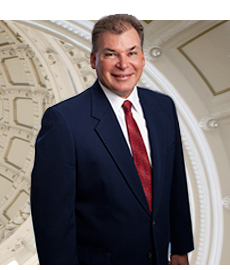 If you or someone you love has been injured in Texas, you can count on the Laredo accident law firm, Guerra Law Group, P.L.L.C., to stand by your side and fight for justice for you. We are trial attorneys, with over 50 years of combined experience. We are dedicated to helping victims like you stand up to the insurance companies and large corporations, so you can hold them accountable and recover the full and fair compensation you deserve. Please, call us today to schedule your free initial consultation.
The Help You Need Now
You are hurt. You have medical bills piling up and you are unable to work because of your injuries, so your everyday bills are piling up too. Of course you cannot fork over money to hire an accident attorney. And we will not ask you to. We represent injury victims and their families on a contingency fee basis. No retainer, no hourly attorney's fees, and we only charge a fee if we win money for you.
We are passionate about helping accident victims who have been hurt as a result of the negligence or wrongdoing of others. Accident lawsuits take time, and your medical needs will not wait until a later date when you have the money to pay for your care. If you are going to make your best possible physical recovery, you need the right medical treatment in a timely fashion. Our Laredo accident law firm works with doctors and other medical professionals to see that you get the treatment you need now, and those bills are included in the damages we seek on your behalf.
Listening to You
The sole focus of our Laredo accident law firm is to help injury victims like you. In order to do that, we have to get to know you. Our attorneys take the time to hear your story, understand how your accident has changed your life and the lives of those you love, and learn about what is important to you. We always keep your priorities and goals at the forefront as we move forward with your case.
Preparing for Trial
The majority of accident cases settle out of court, and there are plenty of injury attorneys out there who never go to trial and would never want to. We are not those attorneys. We are trial attorneys. We prepare each case to go to trial, and we are always ready and willing to take your case to trial if a favorable settlement agreement cannot be reached. We are ready to go all the way for you.
If you have been severely injured in an accident in Texas or if a family member was killed in an accident, please call our Laredo accident law firm, Guerra Law Group, P.L.L.C., at (956) 616-4098 or contact us online right away to schedule your free initial consultation and get on your way to a fair and just recovery.